WHERE DID ALL THE GOOD PICKLES GO?
We're two guys from Vancouver (Chris and Scott) who just can't seem to find a great tasting pickle. So we decided to start a pickle company so we would always have our own supply. But where do you find the best tasting pickles?
I NEED TO KNOW!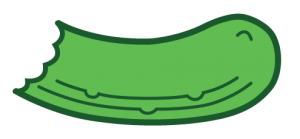 I WANT A GREAT PICKLE!
Now open at Granville Island Public Market in Vancouver BC. Join our mailing list to get updates from Kaylin & Hobbs!